A RELIABLE PARTNER FOR INNOVATION
Our business is innovation
Benefit from our expertise, instrumentation and facilities to turn scientific research into innovative products and applications.
Growth of exogenous projects*
(2004 to 2015)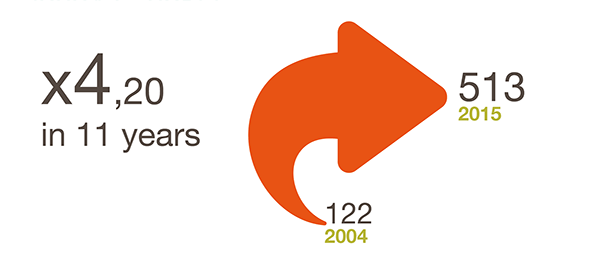 *Exogenous project corresponds to a realization carried out for the account of one (or several) external laboratory (academic or industrial) such that the driver of the project is not from the laboratory supporting the technological facility.
Engaged as partner for your specific projects, Renatech works to professional standards within a defied schedule.
The costs are very competitive and established at the beginning of the project.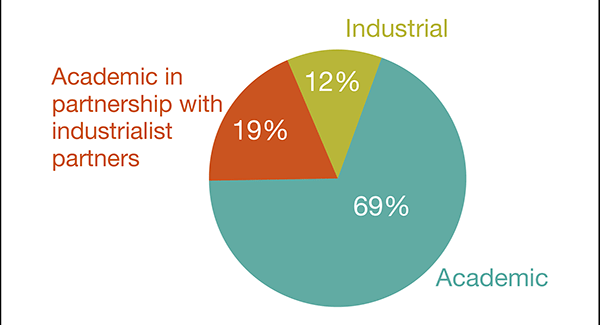 Renatech works with all companies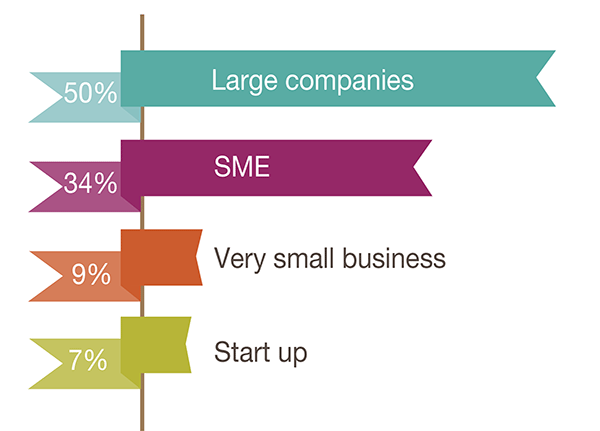 Almost 2/3 of the exogenous projects required technological developments

Renatech works with various industries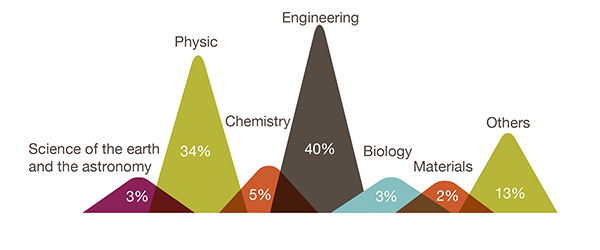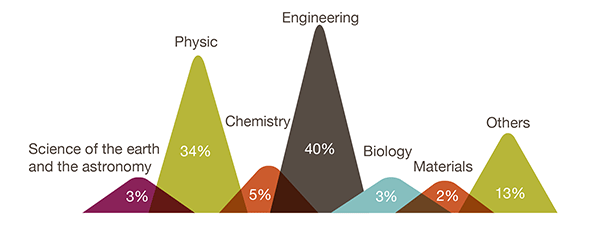 International projects:
10% of exogenous projects